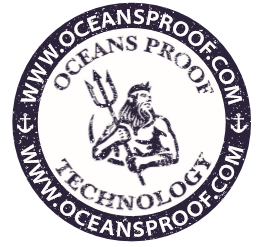 About Us
Oceans Proof Technology is an ocean technology and research enabler providing marine support and consulting services. Based at the Centre of Ocean Ventures and Entrepreneurship (COVE) in Dartmouth, Nova Scotia we are strategically positioned to efficiently mobilize our resources for your requirements.
About Our Services
Ocean Proof Technology is founded on hard-won experience in advancing ocean knowledge. We understand first-hand the critical role developing, testing and validating plays in your technology and research. With 20 years of specialized skills and experience we have the operational and equipment capacity to meet your needs.
Our services enable you to capture the variety of data feeds needed to gain a comprehensive understanding of your project – in the air – on the water – under the water, in essence – we have you surrounded.
Solutions We Provide
R/V Harbour Proof – a 32' near-coastal research vessel designed to support technology development and research needs and conduct oceanographic work. Scheduled for June 2019 launch-date.
R/V Harbour Proof Tender – a 16' zodiac.

Underwater drone technology to track and photograph your target.
4K ultra high-resolution, 100 m dive, 7 hrs battery life, max spd 1.5 m/s, image stabilizer, auto light, depth maintenance shooting, auto direction, real-time transmission and underwater live streaming

Aerial drone technology to track and photograph your operations. 20-megapixel stills & 4K Video

  CANADA
Phone: +1 902 229 3139
Email: info@oceansproof.com